FREE
THE STORY OF HUMAN RIGHTS DVD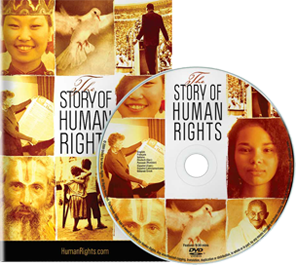 What are Human Rights?
Here's the answer.
This striking new short film defines—simply and concisely—one of the world's most misunderstood subjects: human rights.
If you're human, this film is about you.
Your free DVD includes:
The Story of Human Rights award-winning documentary film
30 public service announcements, each illustrating one of the rights in the Univeral Declaration of Human Rights
Request your FREE DVD, The Story of Human Rights.